#GoFirst
83% of Americans say it's easier to open up if someone else goes first.
Speak up & Start the conversation.
Raise Awareness
Oklahoma ranks 3rd in the nation for rates of any Mental Illness at 22.4%.
Oklahoma is 2nd in the nation at 11.9% for any Substance Abuse Disorders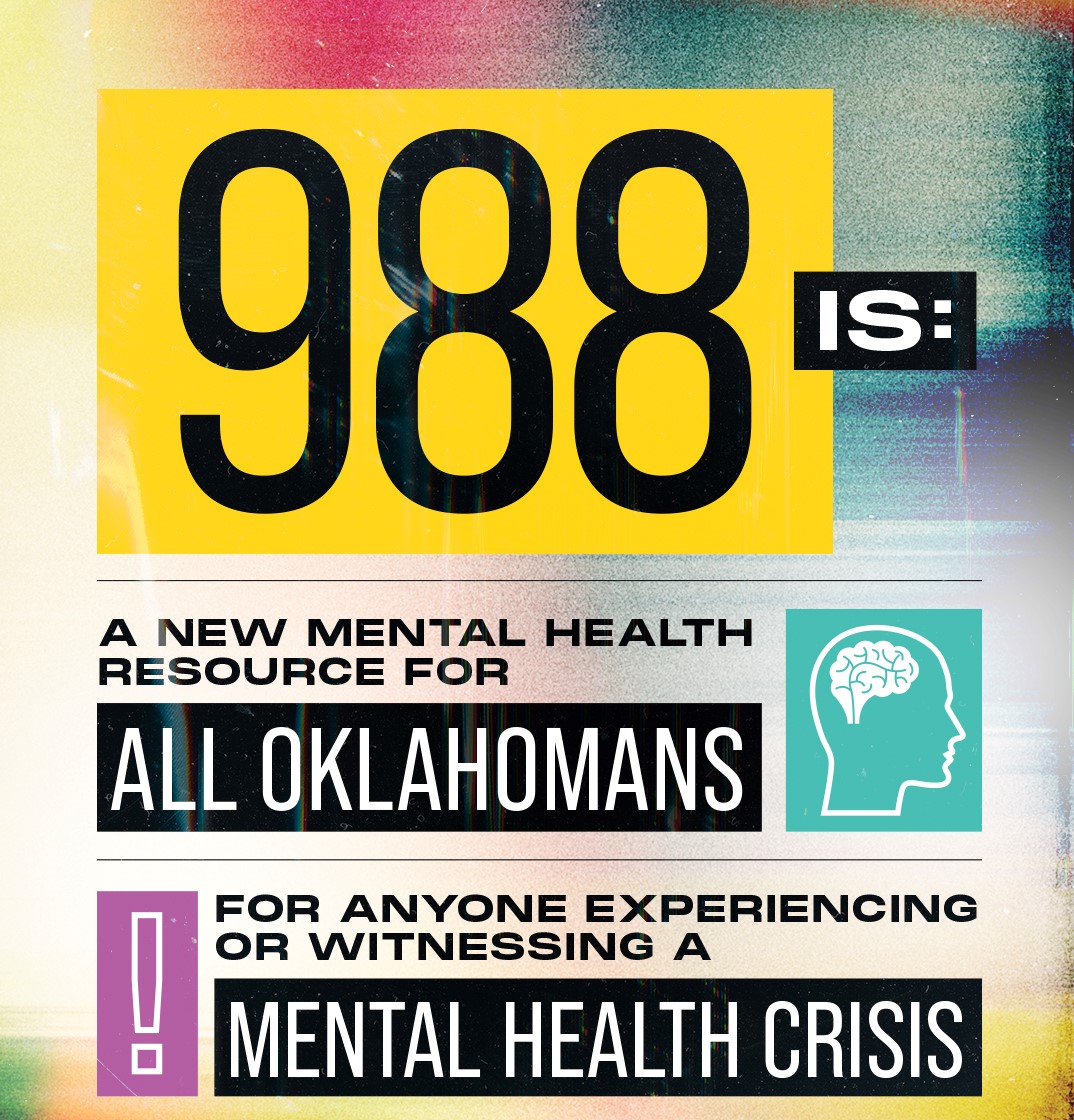 The 988 Mental Health Lifeline operates 24/7 and offers services for mental health crisis. Operators are licensed and certified health crisis specialists who answer calls, connect to and dispatch local services and mobile crisis teams.
Senate Bill 1307 has been approved to provide the National Suicide Prevention Lifeline phone number on student identification cards.School districts and charter schools are now required to print the National Suicide Prevention Lifeline 988 on student ID cards for 7th graders and up.

Mental Health Safety Planning
We have safety plans in the event of a fire, tornado, inclement weather so why not create a Mental Health Safety Plan?
A mental health safety plan can help families formulate coping strategies for situations that cause children and teens increased stress and anxiety, as well as identify potential red flags that signal a need to seek professional help.